Munich City Surf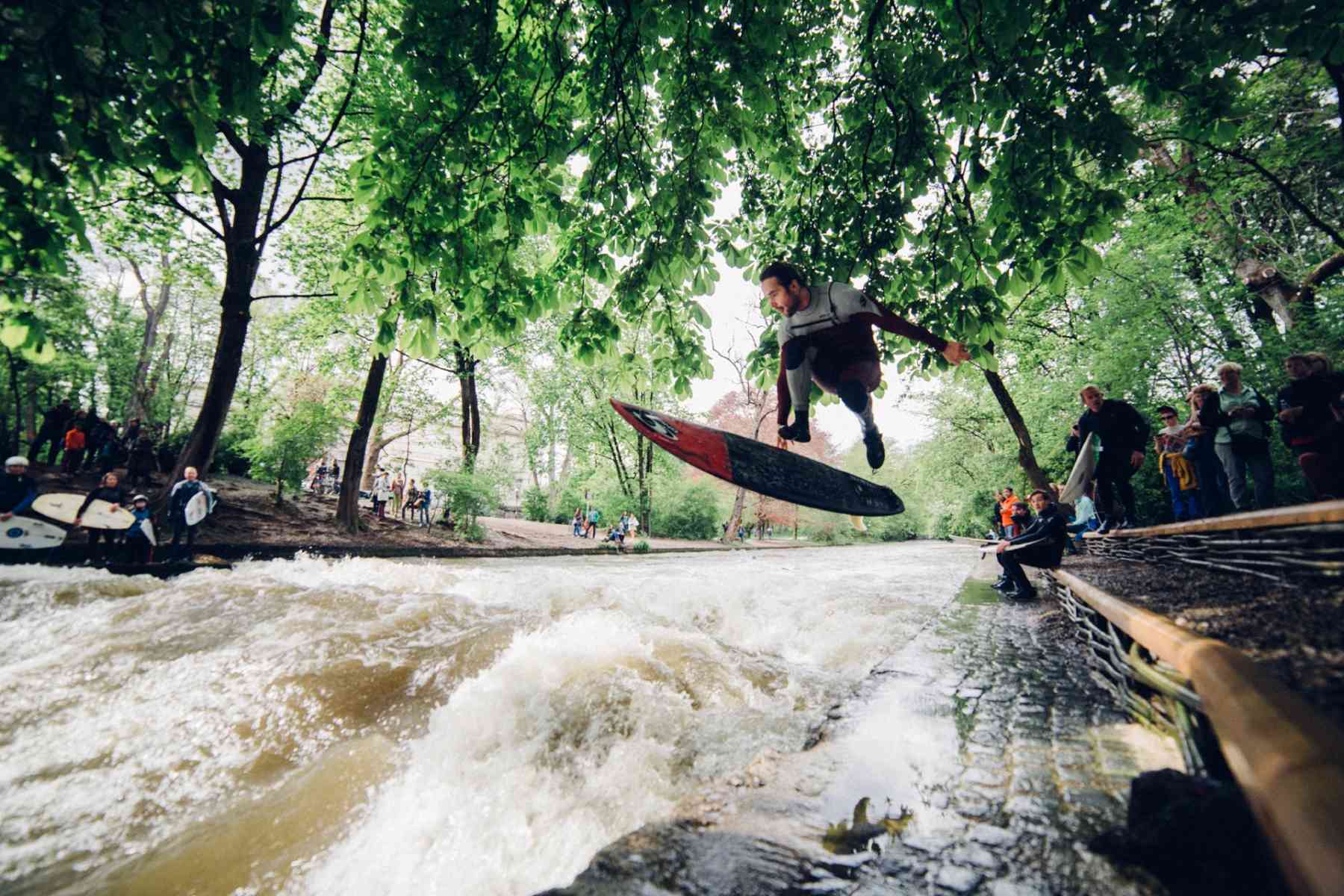 O'Neill has been the purveyor of the surf lifestyle since founder Jack O'Neill dedicated himself to the sea on a quest to surf longer. Upholding Jack's tradition, we are always on the hunt for the perfect wave. With the expanse of sea and surf in front of you the day is yours - but what about the modern city dweller? Major European cities and the search for surf are not usually fruitful. But being hot on the heels of the ultimate ride, O'Neill had to explore the exceptions... Welcome to Munich's inner city surf hotspot, The EISBACH. A unique surfers haven location nestled in Munich, the Eisbach River is like no other. Downstream to the the lower tip of the cities expansive green space Englischer Garden, the river hosts an inner city wave that's open all hours.
Cue the O'Neill Ambassadors -- DJ and producer SEPALOT, artist Christian Hundertmark / C100 and seasoned surfer Simon Strangfeld. Whether SEPALOT is behind the decks, Christian in the graphics studio or Simon riding the wave - they all joined and united by one key love - surfing. And whether they encounter rain, shine, sea or river, opportunity for work, play, city or coast; no matter the wave, they surf whenever. The Eisbach is always there.
Watch the spray fly as O'Neill captures the three characters casually carve the waves on film at the Eisbach as captured by filmmaker Lukas Tielke/ peoplegrapher - unleashing their passions and creativity for daily life, alongside a shared thirst for the ultimate surf.
[embed]http://youtu.be/YSONMu9vaoA[/embed]