The Capsule Backpack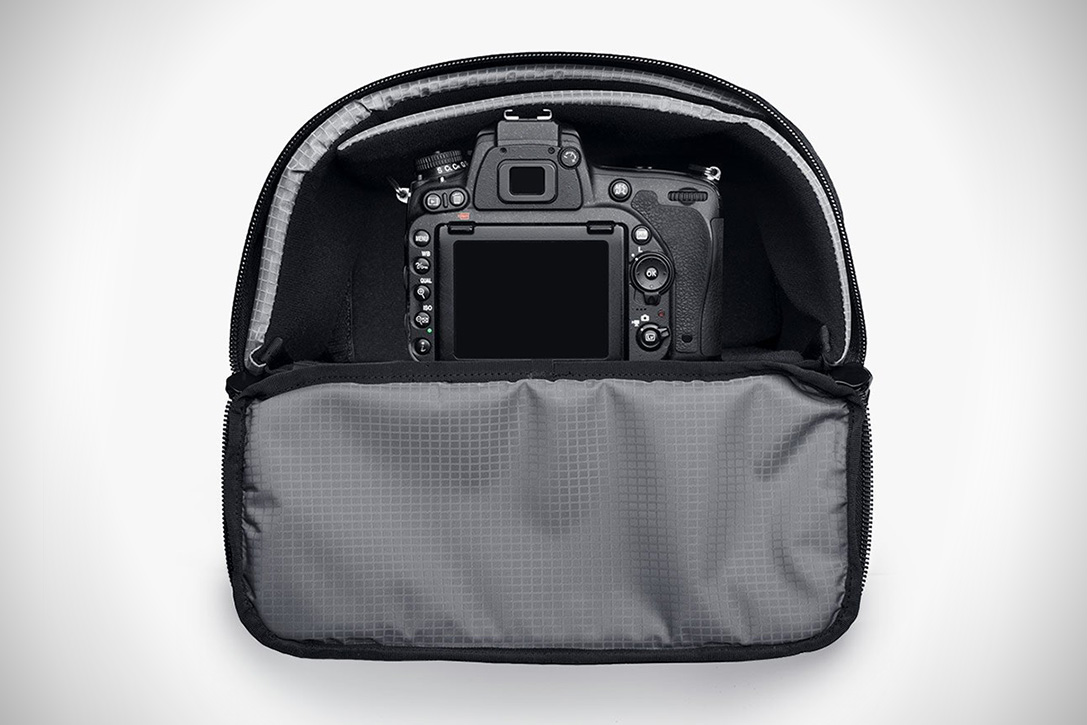 One of the most important conveniences for a traveling photographer is the ability to keep all your camera gear portable and easily accessible while also keeping it safe. And while you could stash it all in a bulky backpack, you'll probably be better off with Mission Workshop's modular Capsule camera bag.
Designed to fit in a number of the brand's larger packs, The Capsule is the perfect means by which to carry all your cameras, lenses, battery packs, and other accessories without any excess weight. But it's also padded and built from a weatherproof 1000D Nylon or MultiCam Black Camo Cordura to keep all your gear safe and sound. The internal dividers are also reconfigurable to suit your changing needs and is lined with a super soft polyester microsuede. Finally, there are two compartments – a top-accessible one perfect for a grab-and-go camera and a clamshell-opening larger compartment for everything else. Pick up this USA-made photographer's best friend for under $200.