Shinola Leather Tech Portfolio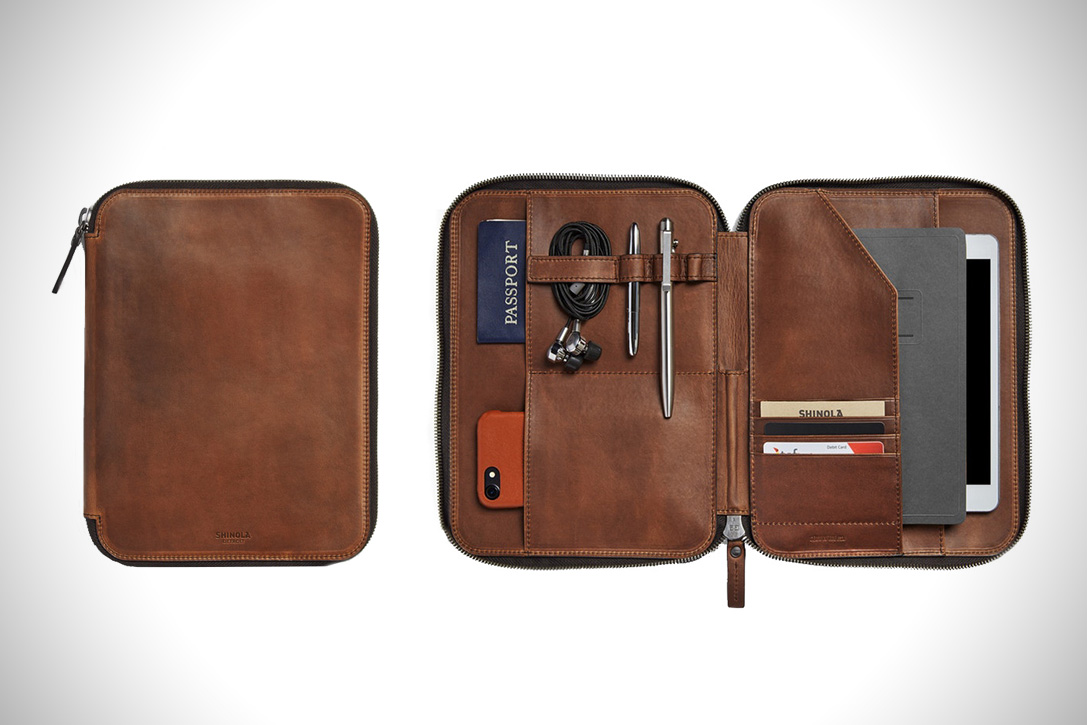 We tend to compartmentalize our lives. Break things up into chunks and keep them separate. While conventional, such an organizational strategy lacks cohesion. It's inefficient. Suddenly, you can't remember if that parking validation stub went in your wallet or your backpack, or if your headphones are in your backpack or your gym bag. Bring some cohesion into your life with this leather tech portfolio from Shinola.
Roomy and perfect for organizing all your gadgets, Shinola's tech portfolio also offers a tactile experience that is unmatched in the realm of carrying cases.